Can Tenured Professors be fired? A tenured professor is someone who holds a permanent or full-time employment opportunity with any educational institution or a college. So let us know further can Tenured Professors be fired?
What can be termed Tenure?
Tenure or Academic Tenure is a term often associated with College Professors. Tenure can be termed as a full-time employment opportunity or a lifetime opportunity as a fixed employee for that institution or organization. Tenure can also state that the professor can't be fired without any major cause.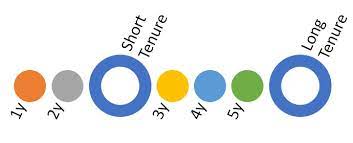 Tenure holds a great opportunity for any professor or faculty to whom it is granted. There are many perks that follow the tenure term. Tenure also means an addition to the current wage or definitely better wages, full-time employment, the highest academic position along with academic freedom. Tenured Professors usually hold the highest degree in academics i.e a doctorate in the field of academics. Tenure is generally received by tremendous hard work, innovative and coming-of-age ideas, the best possible teaching strategies, and much more.
Why Tenure is offered by institutions?
To avoid the recruitment cycles more often. Tenure almost secures job positions for both the employer and employee.
It adds up to the positives or to the plus points of the institutions.
To save the topmost talents of their organizations and provide them permanent employment opportunities to gain as many benefits.
To avoid spending the huge amounts that an employment cycle requires, and also to motivate their best employees.
Tenure can be seen as a leverage from a distance as it is provided to gain more benefits from the deserving employees.
Who can gain a Tenured position?
Tenure holds a great opportunity for any professor or faculty to whom it is granted. A professor that usually holds the highest degree in academics i.e a doctorate in the field of academics. Any eligible professor who is an Assistant professor, Associate Professor, or full-time professor can gain this position.
Some up-sides or benefits of Tenure
Permanent position in the organization
Tenure means a permanent position in an academic institution or organization. That being said, a professor still needs to be an ace in the teaching field without worrying about promotions, creating impressions, or reviews. As Tenure is also considered the highest employment position any institute or organization has to offer.
Job security
Tenure ensures a full-time job thus making it easy for professors to solely focus on acing the teaching strategies and methods that ensure the understanding or grasping rate of students to nearly perfect.
Freedom of presenting thoughts on debatable topics or situations
Tenure also gives academic freedom. Academic freedom can be termed as the power to raise a point or put forward reasonable opinions on debatable topics related to academics without the fear of losing the job.
More time for Research
A tenured professor can also publish their research work in their chosen field of academic studies while they are not teaching. Their work is considered valuable to be published.
Expertise and Experience
As tenured professionals already possess expertise and experience in their respective fields, their expertise, and experience also provide them with incentives and many new learning opportunities.
For more education-related articles, you may also refer to, Why are college Professors so bad at teaching? – Why do college Professors teach badly?
Additional Perks
Tenured employees can be provided with some additional leave opportunities that non-tenured or regular employees are not.
A tenured professor or usually shows a higher level of confidence and self-growth with increased productivity.
Can Tenured Professors be fired?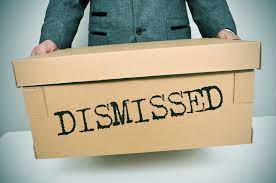 The answer to this question is affirmative. Yes! a tenured professor can be fired under some circumstances that involve a breach of employment contract, a breach of the institute's legal policies, misconduct while using the status or power of the position, negligence of duties, a breach of morality or any unethical practice in the professional atmosphere.
Can Tenured Professors be Furloughed?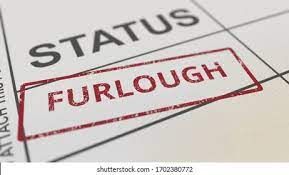 Furlough refers to a temporary layoff from any job or a permanent employment position. It is a temporary leave of absence that is granted to employees that is absolutely unpaid and is set for a distinguished time period. A Tenured Professor can be Furloughed while the institution is facing some serious financial issues or is on the brink of closing down.
When can Tenure be terminated? – When can a Tenured Professor is fired or Furloughed?
Program discontinuation or financial constraints can only terminate tenure.
Immoral behavior or unethical approach of an employee can terminate Tenure.
Improper conduct that can affect or endanger any institution's existence, any improper conduct that is against the welfare of society, any step that is unsafe for students, or any other such improper approach can terminate tenure.
A tenured professional can be fired when the institute's policies or rules are neglected by them.
An incompetence or lethargic approach toward work can also be one of the reasons to terminate tenure.
What can be the procedures for firing a Tenured Professor or a Tenured Employee?
For firing a Tenured Professor or a Tenured Employee an institute needs to provide some disciplinary steps or warnings before firing. Warnings like issuing a warning letter or suspension can be a few disciplinary steps. Even after that if a Tenured Personnel fails at performing their duties then with some legal procedures and some clauses of the employment contact the Tenured Personnel can be fired.
Conclusion
Tenured Personnel can be fired if they fail to perform their duties, neglect responsibilities, or breach contracts or policies of the institutions. A Tenured Professor can also be Furloughed while the institution is facing some serious financial issues or is on the brink of closing down.
Latest posts by Bill Morgan
(see all)