Starting an online business in India can be a great way to tap into the country's growing e-commerce market and reach a large customer base.
India's internet user base has crossed 900 million users and still increasing, providing a huge opportunity for businesses to grow. 
In this post, I will share the 6 best online business ideas for beginners in India.
Let's start it.
1. Start E-commerce In India
One of the most popular online business ideas for beginners in India is starting an e-commerce store. 
With the increasing number of internet users and the growing trend of online shopping in India, this can be a great way to tap into the market and reach a wide customer base. 
You can sell a wide range of products, from fashion and beauty to electronics and home goods. 
Platforms like Shopify, WooCommerce, and Magento make it easy to set up an online store and start selling.
You just need to set up your website and list your products on the website.
You can easily start getting traffic from various free as well as paid channels like Facebook, Instagram, Pinterest, or Google Search.
If you want to kickstart your business and have some funds I highly recommend you to go with Facebook Ads because they are much cheaper than Google Ads and provide great conversions and results.
2. Start a Blog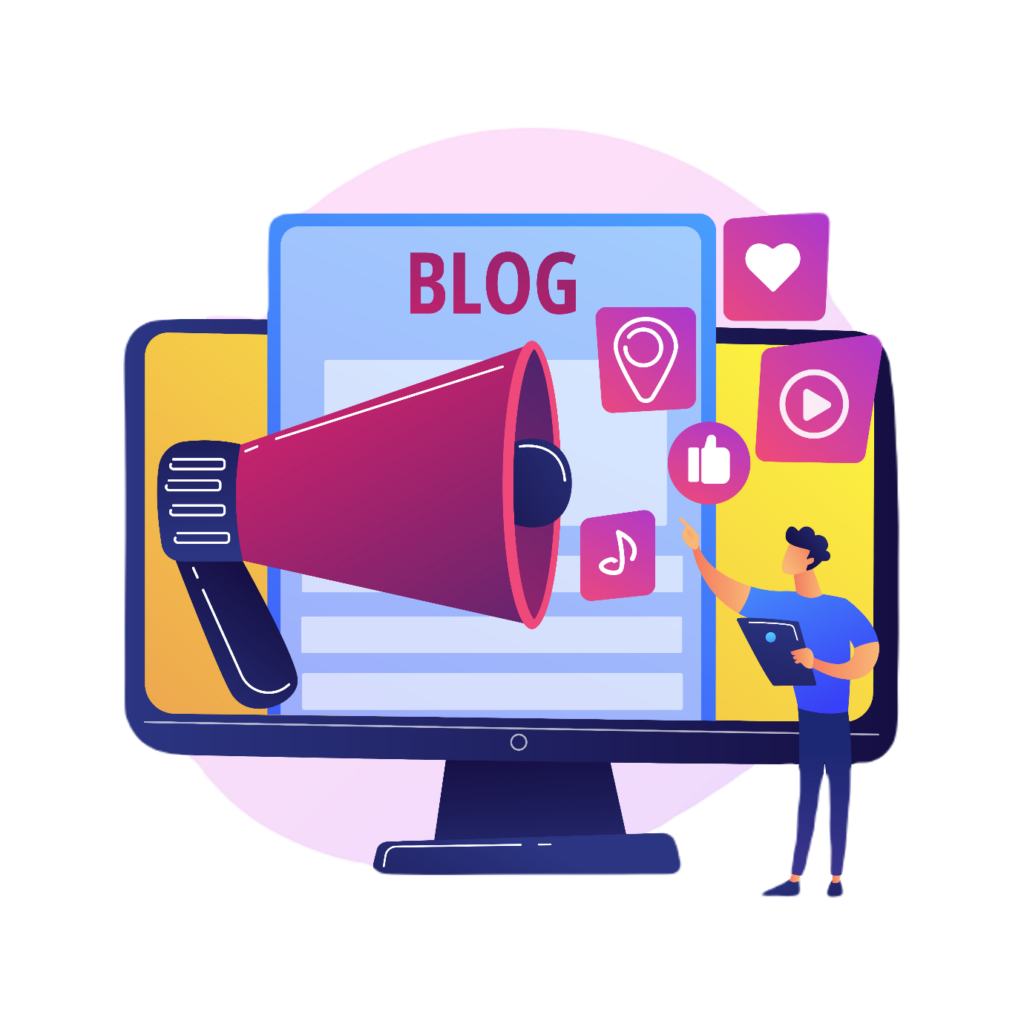 Starting a blog in India can be a great way to share your expertise and interests with a large audience. 
Blogging can be done on a wide range of topics, from personal finance to travel, fashion, and technology. You can use platforms like WordPress or Blogger to set up a blog and start publishing content. 
I recommend you use WordPress for setting up your blog as it provides much higher control and optimizations for your website.
All you need is good Indian web hosting and a good-looking WordPress theme to design your website.
Monetizing your blog can be done through affiliate marketing, sponsored posts, and advertising. 
With the right content and a dedicated audience, blogging can be a profitable business in India.
3. Offer Digital Marketing Services
Offering digital marketing services can be a profitable business for beginners in India. 
As more and more businesses are going online, the demand for digital marketing services such as SEO, PPC, social media marketing, and content marketing is on the rise. 
With the right skills, you can offer these services to small and medium-sized businesses looking to expand their online presence. 
Platforms like Google Ads, Facebook Ads, and Instagram Ads provide a way to advertise your services and reach potential clients.
4. Online Tutoring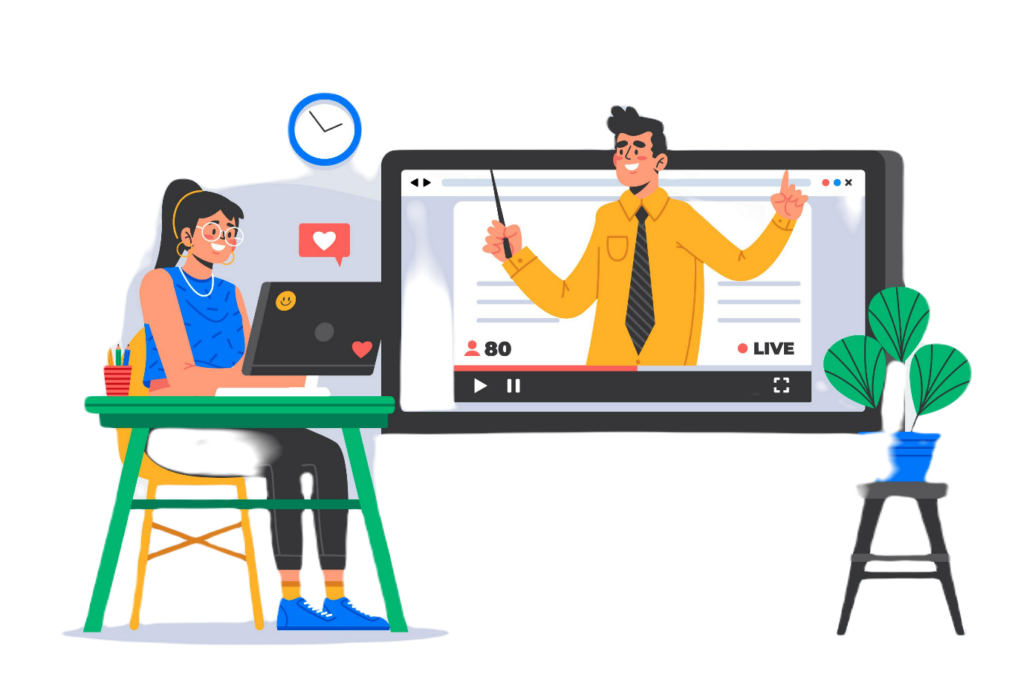 With the increasing popularity of online learning in India, offering online tutoring services can be a great business opportunity for beginners. 
You can offer tutoring services in a specific subject or skill that you are proficient in, such as mathematics, science, languages, or computer programming. 
Online tutoring can be done through video conferencing platforms such as Zoom, Skype, or Google Meet, or through interactive whiteboard tools like Google Classroom or Blackboard. 
With the rise of digital education in India, this business idea has a huge potential as a profitable venture. 
You can market your services through social media, word of mouth, and online classifieds. 
You can also tie up with online learning platforms to provide your services.
5. Freelancing
Offering a specific skill or service as a freelancer can be a great way to start an online business in India.
Freelancing allows you to work independently, set your own schedule, and choose the projects you want to work on. 
Check out how Nikola Roza provides freelance writing and link-building services and makes money.
Some popular freelancing services include writing, graphic design, web development, digital marketing, and virtual assistance. 
Use platforms like Upwork, Freelancer, and Fiverr to find clients and start earning money as a freelancer. 
Additionally, you can market your services through your own website, social media, and professional networking platforms.
Freelancing not only gives you the flexibility to choose your working hours but also allows you to work from anywhere, making it an ideal option for those who want to start an online business without investing in a physical office space.
It's also a great way for beginners to gain experience and build a portfolio of work, which can lead to more stable and higher-paying job opportunities in the future.
6. Affiliate Marketing
Affiliate marketing can be a low-cost and effective way for beginners to start an online business in India. 
It is a business model where you promote other people's products and earn a commission on any sales made through your unique referral link.
Affiliate marketing can be done through various channels such as social media, email marketing, blog, or website. 
Platforms such as Amazon Affiliates, Flipkart Affiliates, and Commission Junction, provide a wide range of products that you can promote and earn a commission on. 
The key to success in affiliate marketing is to find the right products to promote and to build an engaged audience who trusts your recommendations.
In India, affiliate marketing is an emerging trend with a large potential for growth. 
With more and more people shopping online, there's an increasing demand for affiliate marketers to promote products to customers. 
Additionally, the use of social media platforms such as Instagram, Facebook, and YouTube has grown significantly in India, providing a great opportunity for affiliate marketers to reach out to potential customers.
In order to succeed in affiliate marketing, you will need to have a good understanding of your target audience, be able to create engaging content, and have a good online presence.
With the right approach and hard work, affiliate marketing can be a profitable and sustainable online business in India.
Conclusion
Hence, starting an online business in India can be a great way to tap into the country's growing e-commerce market and reach a large customer base. 
From e-commerce, dropshipping, digital marketing, online tutoring, freelancing, and affiliate marketing, there are many opportunities for beginners to start a successful online business. 
Each of these business models hasits own unique features, advantages, and challenges, and it's important to choose one that aligns with your skills, interest, and resources. 
It's also important to do your research, create a solid business plan and be prepared to put in the hard work and dedication needed to succeed. 
With the right approach and a willingness to learn and adapt, you can turn any of these online business ideas into a profitable venture in India.
If you have any further doubts, let me know in the comments below.
Latest posts by Answer Prime
(see all)