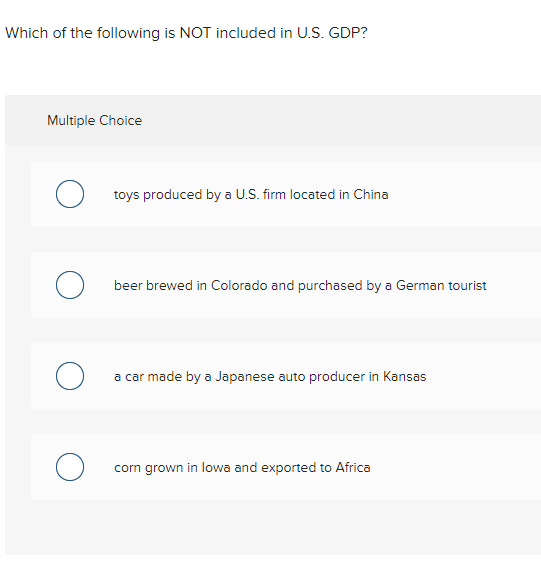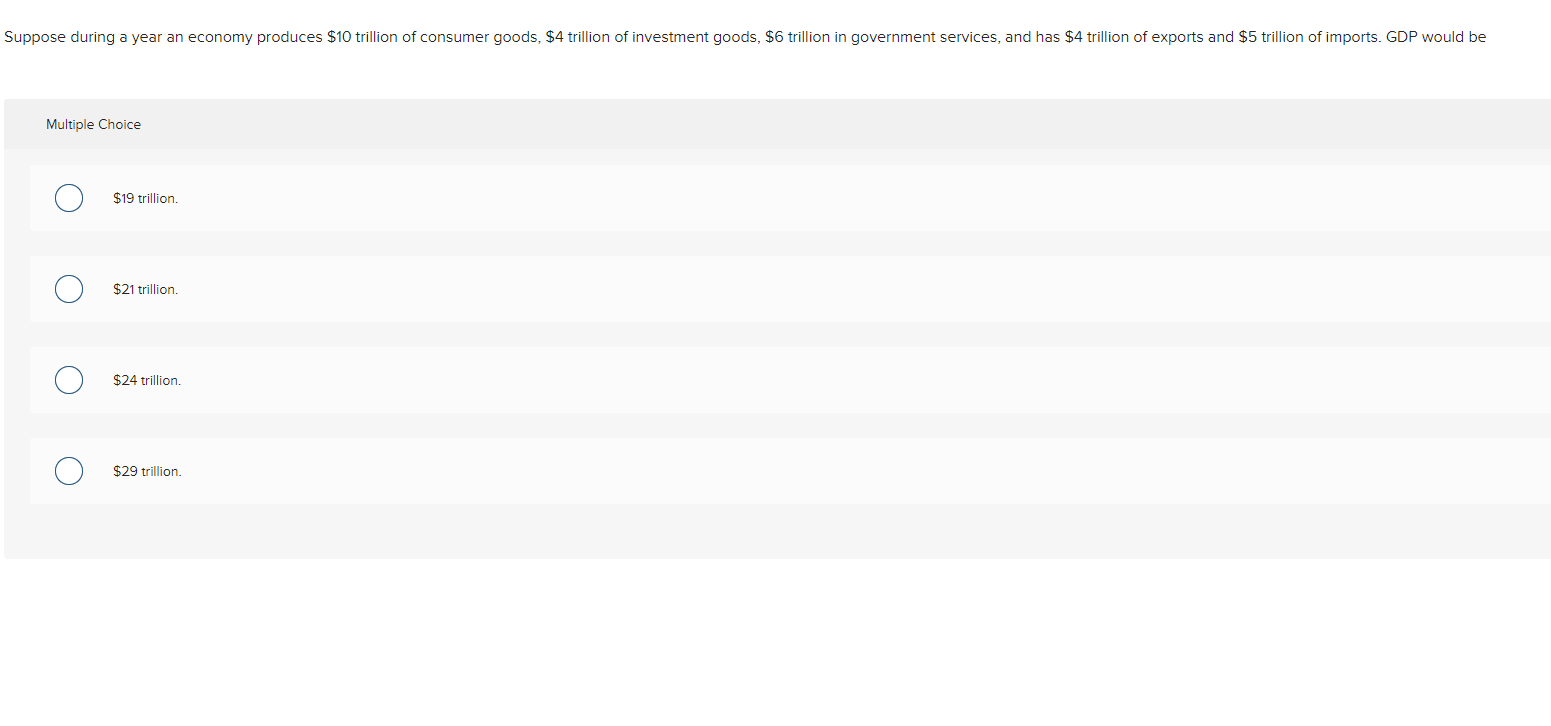 Which of the following is NOT included in U.S. GDP? Multiple Choice toys produced by a U.S. firm located in China beer brewed in Colorado and purchased by a German tourist a car made by a Japanese auto producer in Kansas corn grown in lowa and exported to Africa Which of the following statements is true? Multiple Choice Nominal GDP is a good measure of social welfare. O GDP per capita is a complete measure of social welfare. Crime and pollution reduce social welfare which reduces GDP. О GDP is not necessarily the best measure of social welfare. Suppose during a year an economy produces $10 trillion of consumer goods, $4 trillion of investment goods, $6 trillion in government services, and has $4 trillion of exports and $5 trillion of imports. GDP would be Multiple Choice O $19 trillion. O $21 trillion. O $24 trillion. O $29 trillion.
Please rate the answer
a) Toys produced by US firm located in
China
GDP includes the goods and services produced within the domestic
territory of the country within a financial year .
The goods are produced outside the domestic territory of USA in
China , it is not a part of the GDP .
d) GDP is not necessarily the best measure of social
welfare.
GDP is a flawed measure of social welfare but a good measure of
economic welfare . GDP per Capita is a better measure than GDP but
not the complete measure . Crime and pollution are not included in
GDP .
a) 19 trillion $
GDP under expenditure method
= Consumption + Government exp. + Exports – Imports +
Investment
= 10 trillion + 6 trillion + 4 trillion – 5 trillion + 4
trillion
= 19 trillion $
Latest posts by Answer Prime
(see all)