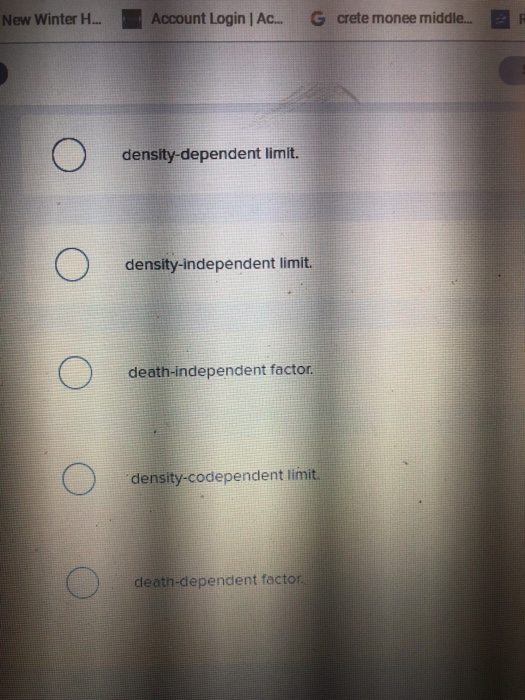 Predation of deer by wolves is an example of a Multiple Choice density-dependent limit. density-independent limit. 0 BE death-independent factor. 0 density-codependent limit: C < Prev 138 New Winter H. i Account Login Ac... Gcrete monee middle... o density-dependent limit. o density-independent limit. o death-independent factor. o density-codependent limit. o death-dependent factor.
Answer is Density dependent unit of limit. As density dependent
factors are those factors which are used by the population as a
resource like food , shelter and other natural resources that are
limited in quantity. The size of these factors change with the
change in population.