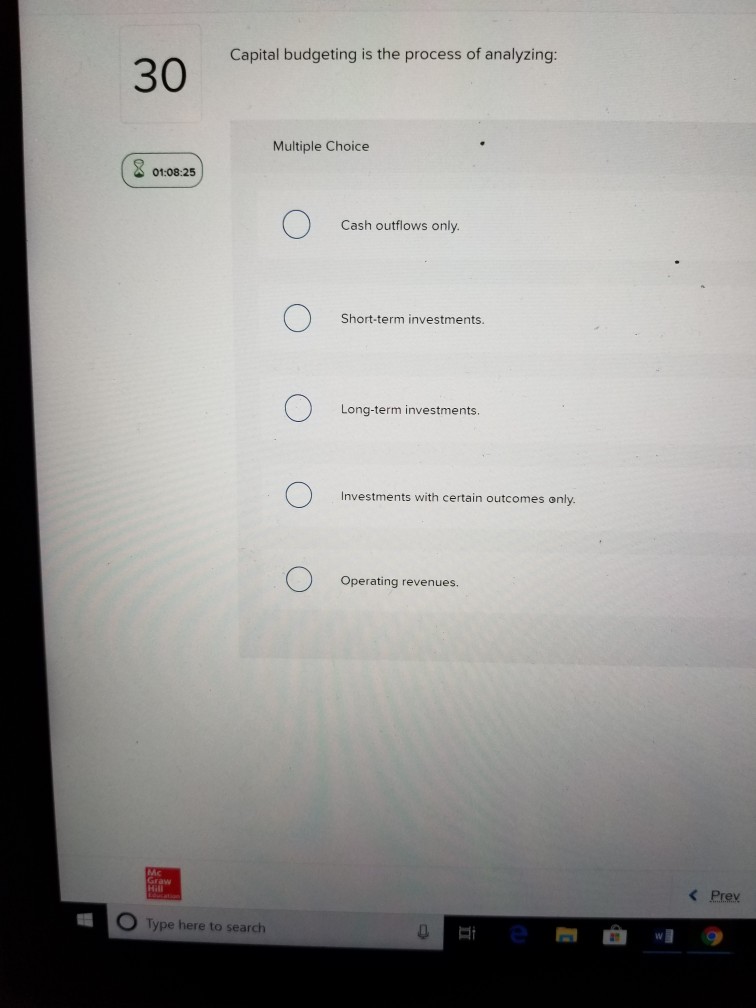 In business decision-making, managers typically examine the two fundamental factors of 27 Multiple Choice 01:08:40 Risk and capital investment. Risk and return Capital investment and rate of return. Risk and payback. Payback and rate of return < Prey 27 of 40 Graw Type here to search
Answer to Question
1.
Risk and Return.
While making Business decision, Manager consider two factors
which are Risk and Return.
Risk is the danger/ exposure to loss in a transaction whereas
Return is the benefit from the transaction.
Higher the risk, higher will be the return and vice-a versa.
Other factors are important such as amount investment i.e.
Capital Investment, payback period etc, but risk and return are the
key factor in each business decision.
Answer to Question
4.
Long-Term Investments.
Capital Budgeting is the process of analysing long term
investment proposal, to check whether amount should be invested in
the project. The projects are analysed using various tools
like:
Net Present Value
Payback Period Analysis
Discounted Payback period analysis